How to Buy a Friend (2020)
Synopsis
Sinopsis Drama Korea How to Buy a Friend:
How to Buy a Friend menceritakan tentang Park Chan Hong( Lee Shin Young) yang ialah seseorang murid biasa di sekolah, tetapi dia berbakat dalam bidang penyusunan.
Dia tidak mempunyai impian, sebab dia menemukan tekanan dari orang tuanya menimpa studinya. Dia bergaul dengan Uhm Se Yoon( Kim So Hye), seseorang murid yang terkenal serta pula Heo Dong Hyuk( Shin Seung Ho), seseorang siswa yang tidak suka belajar serta lebih suka bekerja buat penuhi kehidupan satu hari harinya.
Sesuatu kali Heo Dong Hyuk menyelamatkan Park Chan Hong dari seseorang pengganggu di sekolah. Buat membayar sewa, Heo Dong Hyuk meminjam kepada Park Chan Hong sebesar 300. 000 won.
Park Chan Hong memberikannya meski duit itu buat membayar sekolah. Mulai dikala itu, Park Chan Hong kerap berangkat dari rumah serta menghabiskan waktu dengan Heo Dong Hyuk.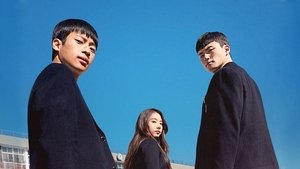 First air date
Apr. 06, 2020
Last air date
Apr. 14, 2020